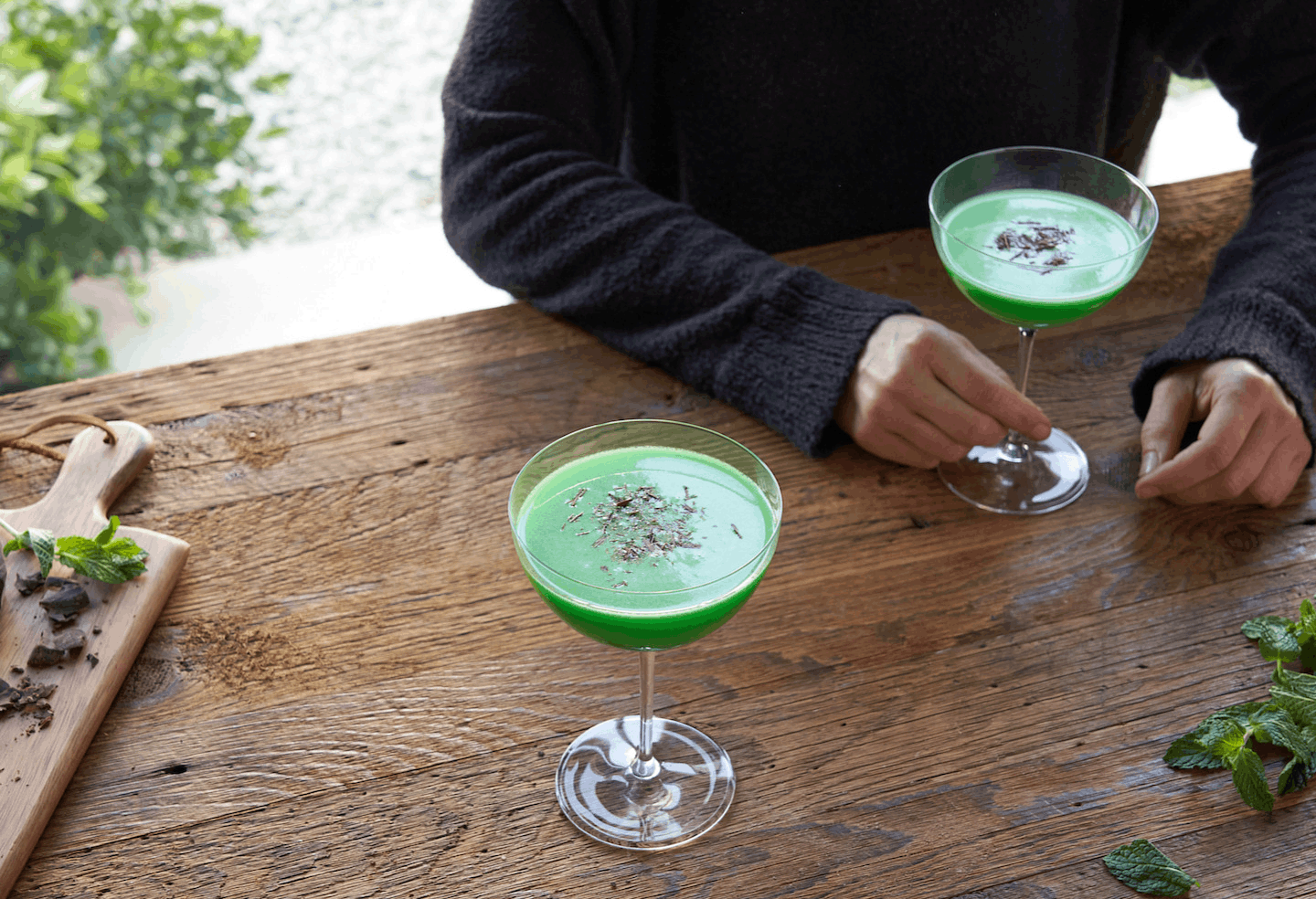 Made with vegan milk of course!
INGREDIENTS
Vodka | 1 ounce (note: not in original recipe)
Créme de Menthe | 1 1/2 ounce
Créme de Cacao | 1 1/2 ounce
Coconut Milk | 1 1/2 ounce
Chocolate shavings, for garnish
*Makes 1 cocktail
METHOD
In a shaker, mix ingredients with a scoop of ice and shake. Double strain into a chilled cocktail coupe. Garnish with chocolate shavings.