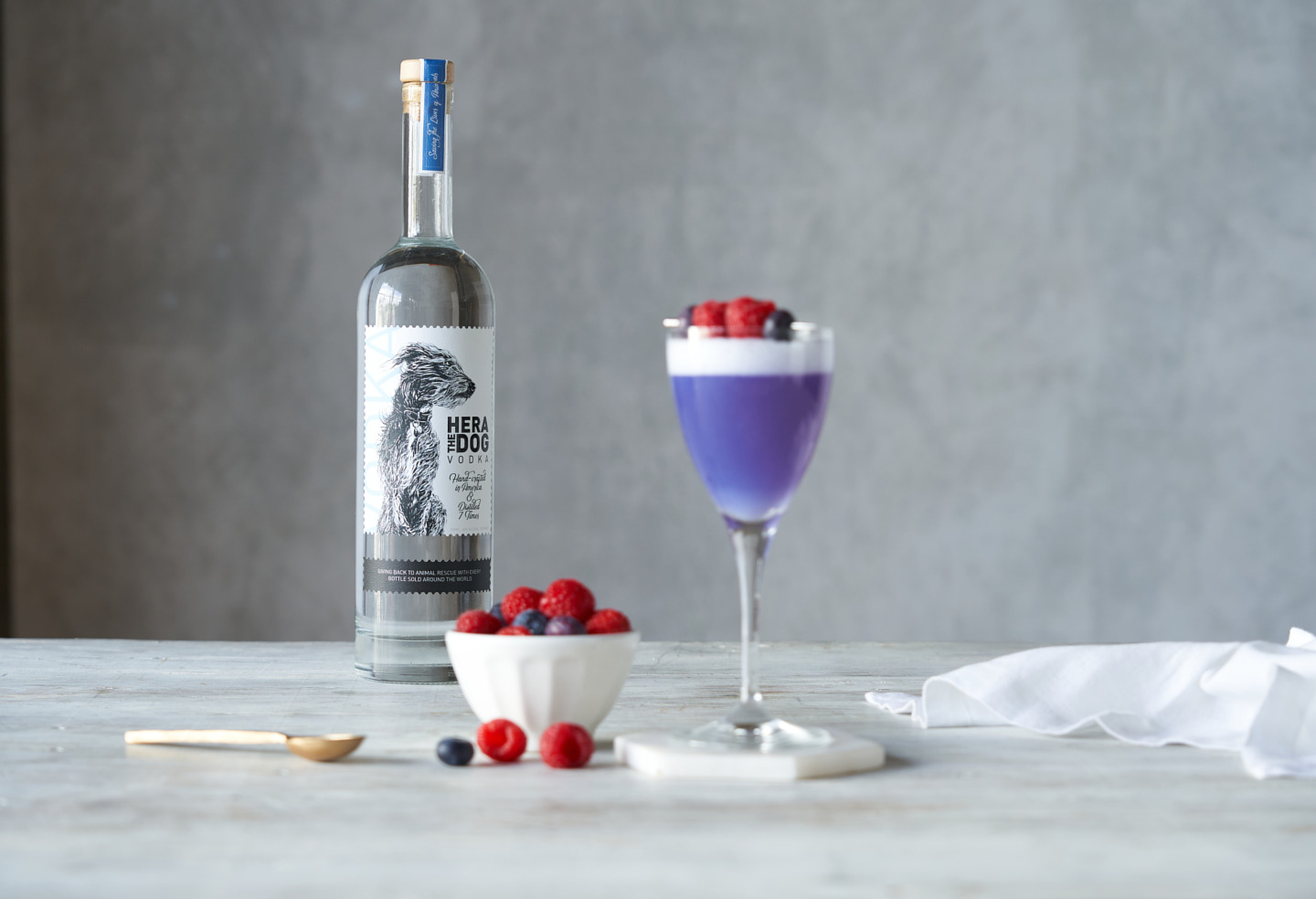 You can't go wrong bringing this beautiful butterfly to the table.
INGREDIENTS
2 oz Butterfly Pea simple syrup
1.5 oz Lillet blanc
1.5 oz Hera the Dog Vodka
3 Tbsp aquafaba (liquid from a can of chickpeas)
METHOD
*Makes 1 cocktail
Combine all 4 ingredients with ice in a cocktail shaker and shake vigorously for one minute. Pour through strainer into a Nick & Nora glass. The drink will be foamy on top from the aquafaba. Garnish as desired with berries, mint, or a lemon twist. (Makes one cocktail).
For the simple syrup:
Bring one cup water and one cup sugar to a boil in a small pot. Stir until sugar is dissolved and mixture is clear. Cool for five minutes and whisk in one teaspoon Butterfly Pea Powder. Store in any type of jar or lidded container, either in the fridge or at room temperature. Enjoy!