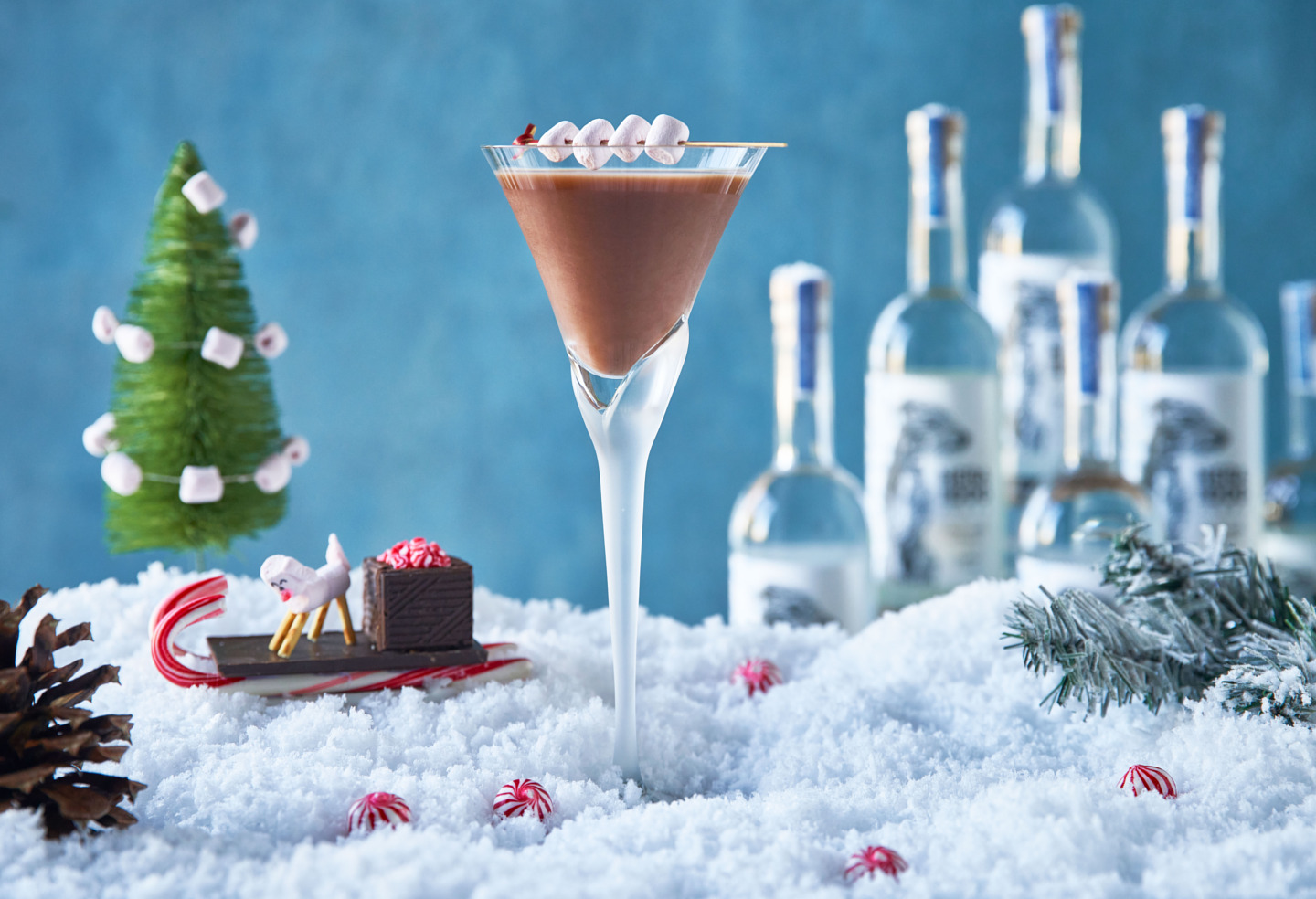 Treat yourself to this sinfully delicious cocktail.
INGREDIENTS
1.5 oz. Hera The Dog Vodka
2 oz. Pop & Bottle Mocha Oat Milk Latte
1 oz. Milkadamia Unsweetened Macadamia Milk
.5 oz Yes! Cocktail Co. Candy Cane Syrup
4 Dandies Vegan Peppermint Marshmallows
METHOD
Pour Hera The Dog Vodka, Pop & Bottle Mocha, Milkademia, and candy cane syrup into your shaker. Add ice, shake and strain into glass. Grab your Dandies and, if you're feeling classy, place them onto a cocktail pick for garnish. Or just pile those delicious marshmallows on top. Enjoy!