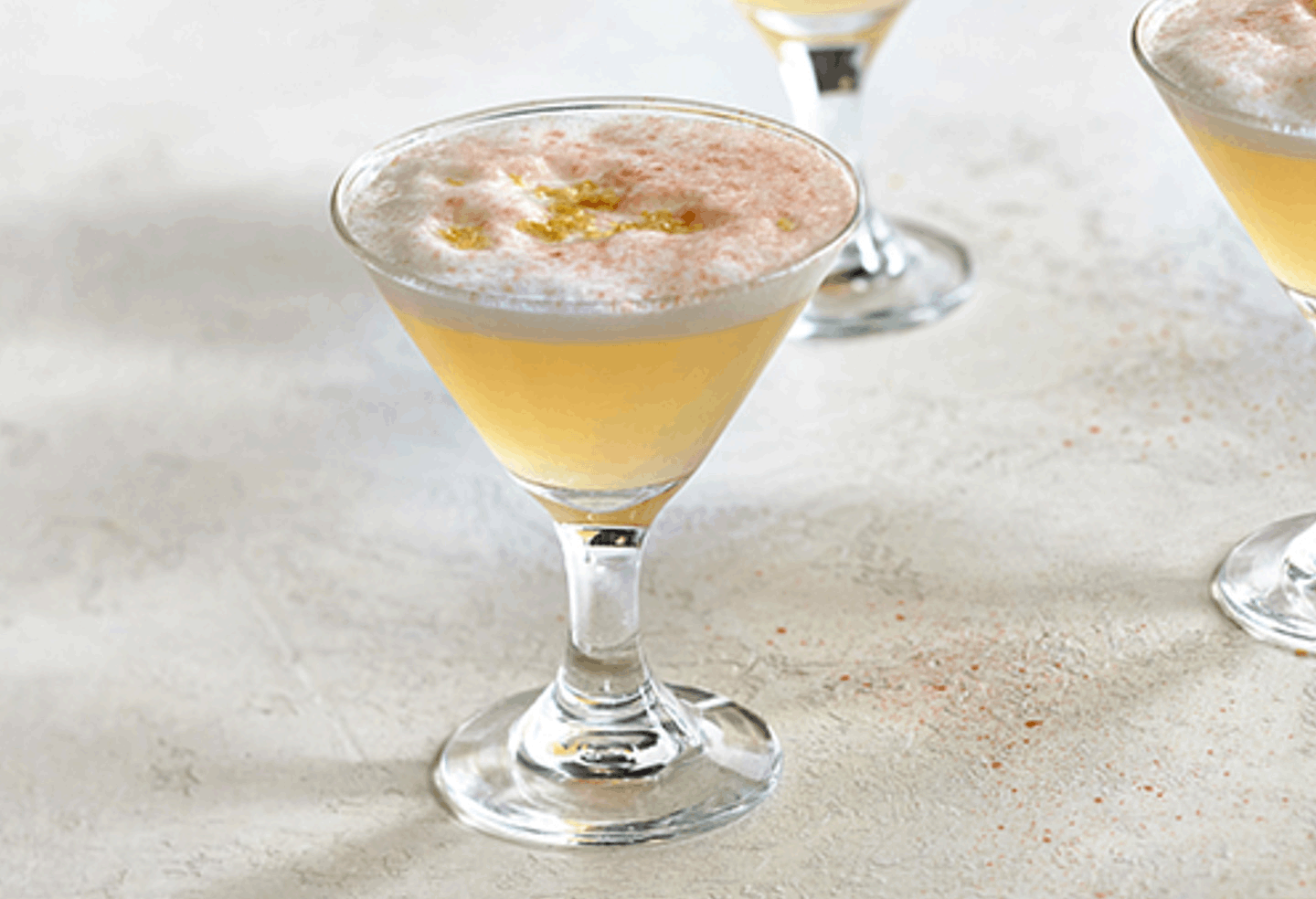 You're sweet, have a sour!
INGREDIENTS
2oz Hera The Dog Vodka
3/4 oz fresh lemon juice
1/2 oz lavender simple syrup
3/4 oz Aquafaba
Dash of Angostura bitters
METHOD

Combine and shake dry, add ice and shake again, strain, sprinkle grated lemon rind and spritz a dash of bitters on top.

*Lavender syrup:
Ingredients: 1 part water, 1 part sugar, 2 tablespoons lavender buds. Combine into saucepan and bring to a gentle boil. Stir until sugar is dissolved. Simmer for 15 more minutes. Remove from heat and let steep for 30 minutes. Strain, store and enjoy.