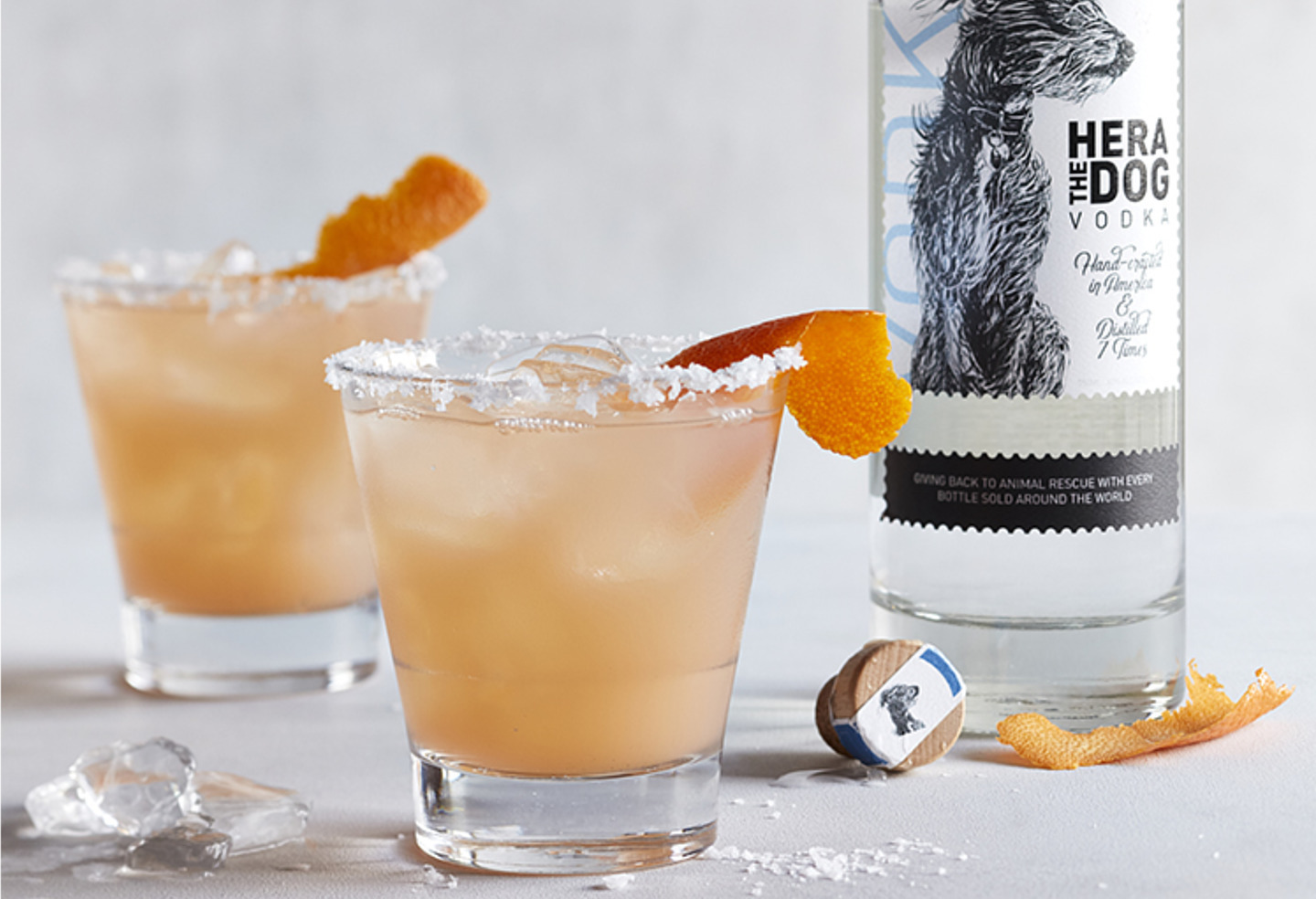 It is possible to make this drink even more refreshing!
INGREDIENTS
1.5 oz Hera The Dog Vodka
½ oz simple syrup
2 oz grapefruit juice
Dash of bitters
METHOD
Shake with ice, strain and pour over ice into glass half rimmed with coarse salt. For a little extra take an orange peel and over the glass squeeze it through a flame. It creates a nice smoky oil on top.